Rare Metal Alloy and Stainless Steel Products for Heat Exchanger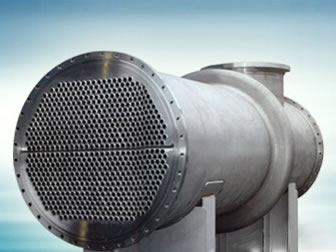 The stainless steel alloy is the ideal material applied to the application of heat supply, refrigeration and ventilation for house, business and industry. Our high-performance stainless steel alloy can provide your heat exchanger with the most endurable and economical solution.
Having years of experience in the heat exchanger industry, we produce products to deal with volatile environment. Our stainless steel pipe can withstand changes in temperature, humidity and pressure. And its high corrosion resistance can guarantee the long service life of heat exchanger.
Our stainless steel products can be commonly found on the parts of heat supply, refrigeration, ventilation, gas water heater, heat exchanger and air handling devices. Various forms and surface states of products are available for different natures of application. All our titanium, titanium alloy, nickel, nickel alloy and stainless steel products are attached with industry-leading technical support. Further finish maching can be executed by our service centers in principle market.