Titanium Flange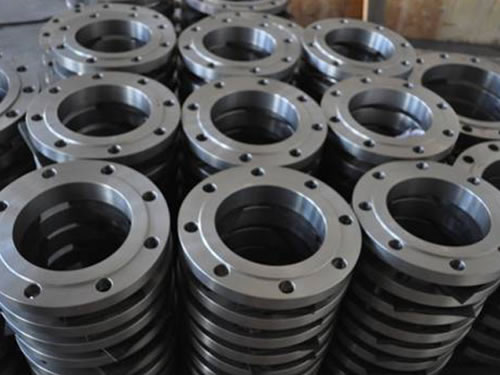 CSM Group is a developed titanium flange manufacturer and trader. We are eligible to provide titanium flange with absolute cost advantage for customers around the world. CSM titanium flange can be applied to industries such as petroleum, offshore engineering, shipbuilding, thermal power generation, nuclear power generation, aerospace, machinery, etc.
CSM has favorable manufacture technology, impeccable production equipment and reasonably complete specifications of titanium flange. Our production is under the standard of ASTM, ASME, ANSI, JIS, EN, DIN, GB, ISO, API, etc. Non-standard titanium flange customization service is available. We are capable of providing specialized titanium flange and various forging products, including integral titanium flange, titanium flatweld flange, titanium weld neck flange, titanium threaded flange, etc. CSM titanium pipe flanges have low strength-to-weight ratio and high corrosion resistance, which can withstand all kinds of severer environment.
Product Parameter
Standard
ASTM/ASME B/SB381,
ANSI B16.5, ASTM B16.36, B16.47 (Class150, 300, 600, 900, 1500) & (WN, SO, BL, TH, LJ, SW),
JIS B2220 (5K, 10K, 16K, 20K( PL, SO, BL, WN, TH),
DIN2573, 2572, 2631, 2576, 2632, 2633, 2543, 2634, 2545( PL, SO, WN, BL, TH).

Material
Gr.1, Gr.2, Gr.3, Gr.4, Gr.5, Gr.7, Gr.9, Gr.11, Gr.12, Gr.16
Flange Type
Blind Flange (BL)
Weld Neck Flange (WN)
Slip On Flange (SO)
Socket Weld Flange (SW)
Integral Flange (IF),
Threaded Flange (TH),
Plate Flange (PL),
Butt Weld Lap Joint Flange (PJ/SE),
Flat Weld Lap Joint Flange (PJ/RJ),
Lined Blind Flange (BL(S)),
Face Type
Flat Face (FF), Raised Face (RF), Male Face (M), Female Face (F), Male and Female Face (MF), Tongue Face (T), Groove Face (G), Tongue and Groove Face (TG), Ring Joint Face (RJ), etc.
Size Range
DN15~DN2000
NPS1/2~NPS80
Pressure Class
150-2,500lb
Production Flow of Titanium Flanges