Nickel & Nickel Alloy Bar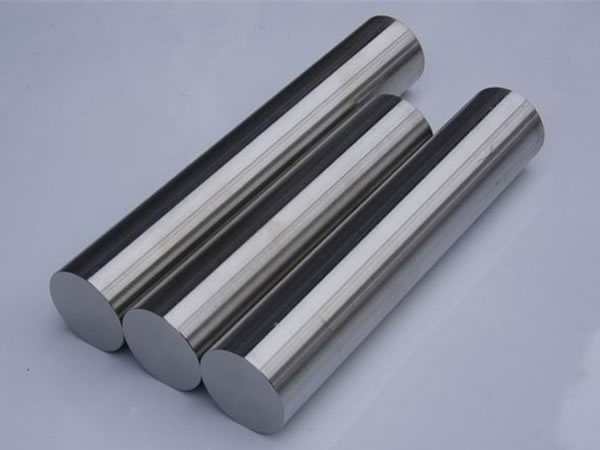 The use of nickel and nickel alloy bar widely covers the production of alkaline storage battery, the catalyst and the application to anti-corrosion plating and multi-hole filter. It can be also used as special part in machines and instruments making, rocket industry, atomic reactor industry, etc.
The production of CSM nickel and nickel alloy bars involves processes such as melting via vacuum induction melting and electroslag remelting methods, hot forging, hot rolling, polishing, grinding, etc. We have pure nickel, monel, Inconel, Incoloy, hastelloy, copper-nickel alloy bar, etc. Being one of the biggest manufacturers, we have the annual production of the nickel and nickel alloy bar reached 1,000 tons and supply companies and cities overseas.
Product Parameter
Size range
Diameter: 6mm-400mm
Length: ≤6,000mm
Standard
ASME/ASTM SB160/B160 SB564/B564 SB164/B164 SB865/B865 SB166/B166 SB446/B446 SB408/B408
SB425/B425 SB805/B805 SB574/B574 SB637/B637 SB151/B151
Material
(1) Pure Nickel-99%
Nickel200/201(UNS N02200/N02201)
(2) Monel-nickel-copper alloy
Monel400(UNS N04400)- Ni63Cu30
(3) Inconel-Ni- Cr alloy
Inconel600(UNS N06600)- Ni73Cr15
Inconel601(UNS N06601)- Ni58Cr21
Inconel617(UNS N06617)- Ni52Cr22
Inconel625(UNS N06625) - Ni58Cr20
Inconel690(UNS N06690) - Ni58Cr27
(4) Incoloy- Ni - Cr - Fe alloy
Incoloy800(UNS N08800)- Ni32Cr20
Incoloy800H(UNS N08810)-Ni32Cr20
Incoloy825(UNS N08825)-Ni40Cr22
Incoloy925(UNS N09925)-Ni44Cr21
Carpent 20(UNS N08020)- Ni43Cr22
(5) Hastelloy-Ni-Mo alloy
Hastelloy B2 (UNS N10665 )-NiMo28
Hastelloy C22(UNS N06022)-Ni57Cr21
Hastelloy C276(UNS N10276)-Ni59Cr15